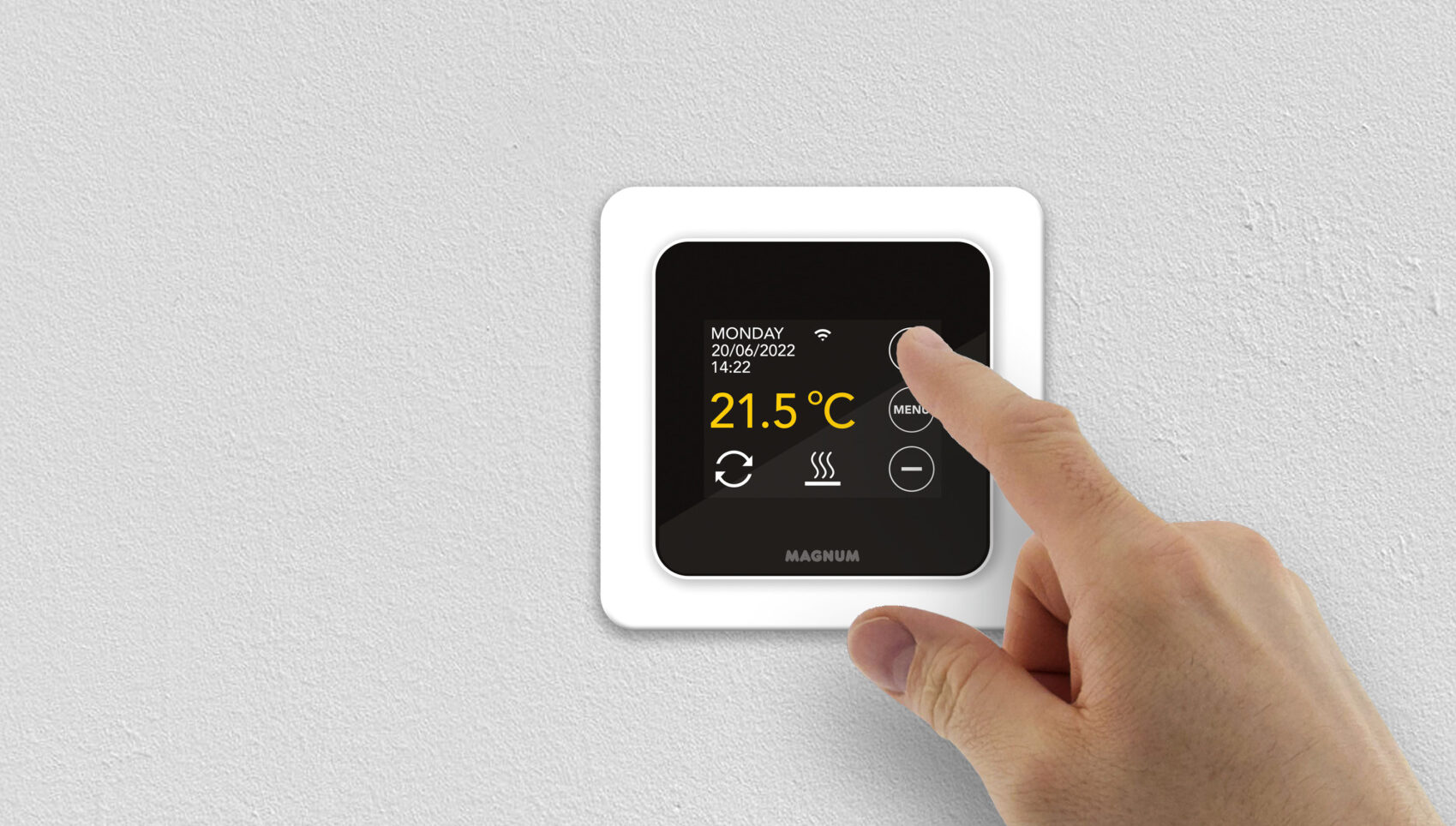 Thermostats for E&W systems.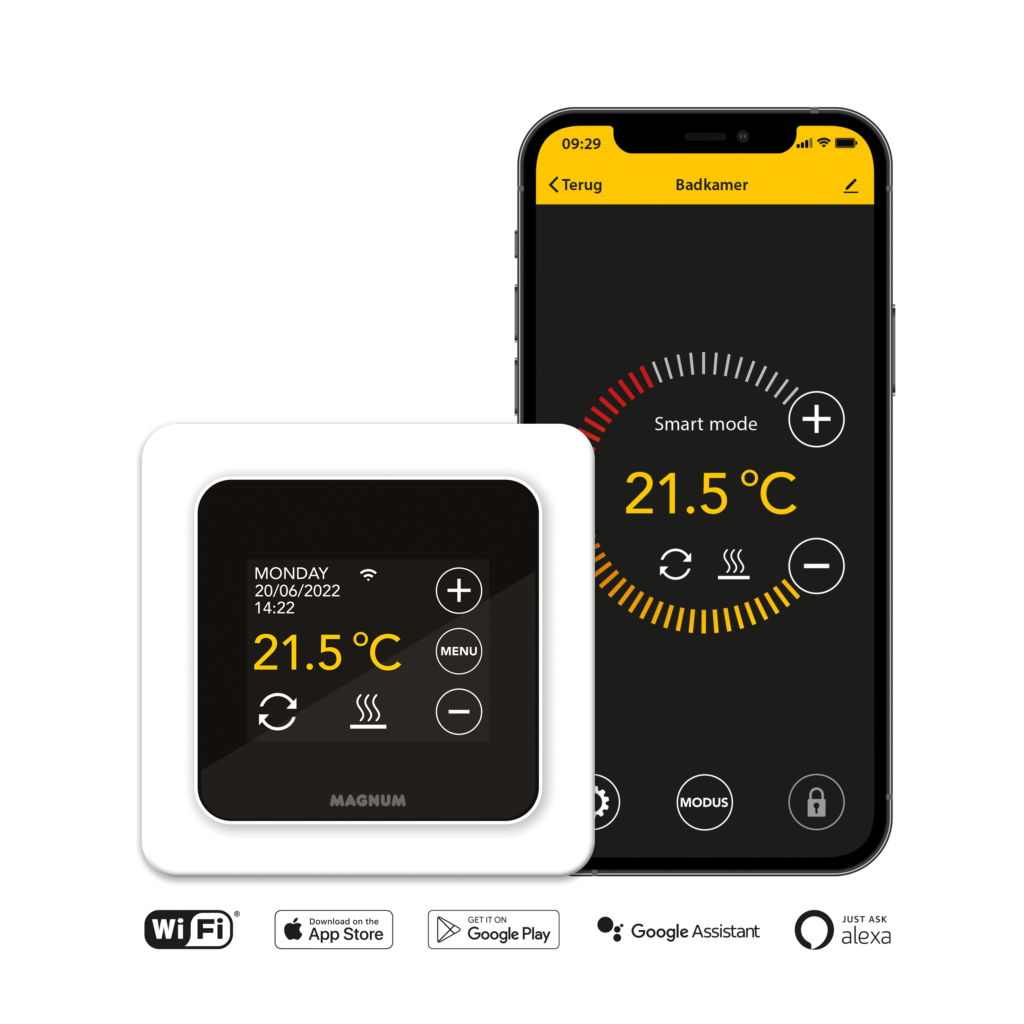 MAGNUM thermostats can be used in virtually any situation. From a simple on/off thermostat to a smart WiFi thermostat that can even be controlled by your voice.
Our products are designed with the highly changeable climate in Europe in mind, where the outside temperature can fluctuate significantly within a few hours. This requires control equipment that reacts quickly and accurately. Our thermostats think ahead themselves and calculate the necessary heating times and the amount of energy required.
Thanks to the precise control, an optimal and comfortable living climate is possible everywhere. Our systems can also be very easily linked to new or existing automation systems so that you no longer have to worry about them. Even when you are not at home.
MAGNUM thermostats were developed in-house and are among the most reliable on the European market.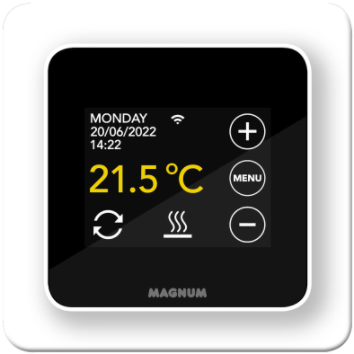 MAGNUM Remote Control
The most advanced WiFi thermostat for electric underfloor heating.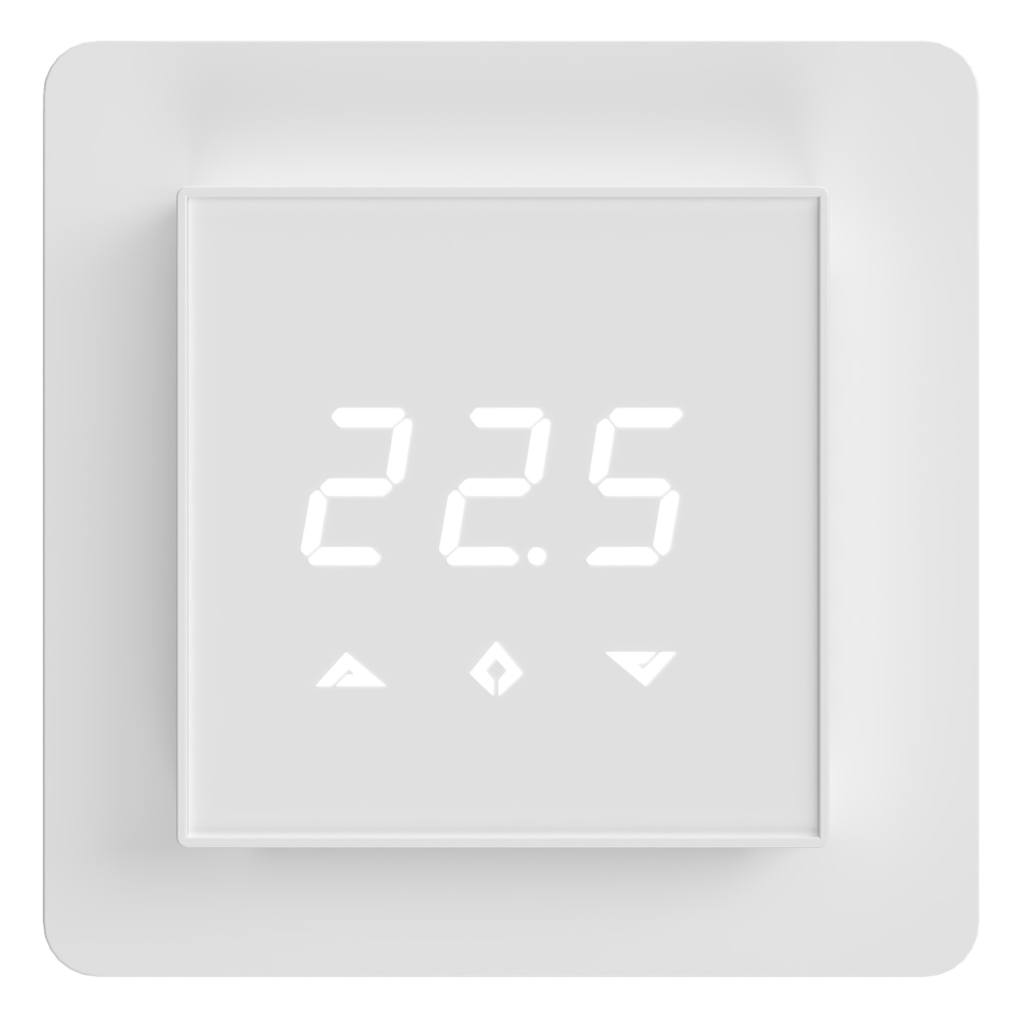 MAGNUM Z-Wave
WiFi thermostat to pair with existing
Z-Wave systems.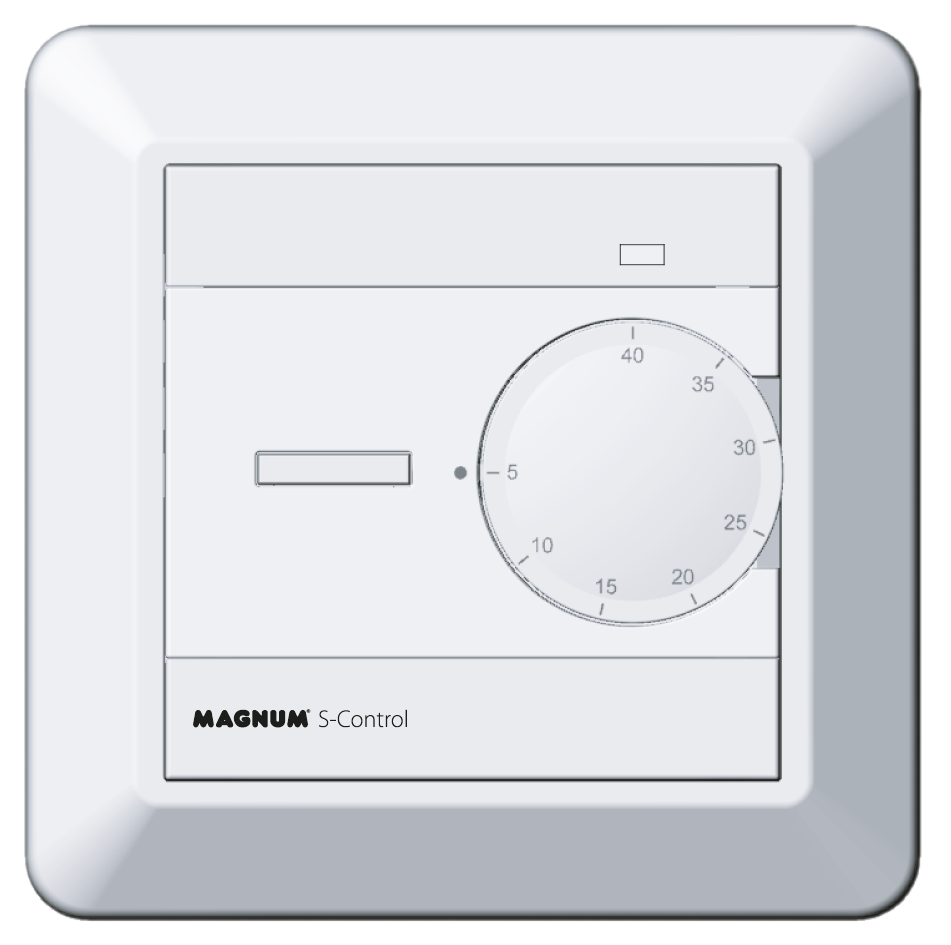 MAGNUM S-Control
Simple On/Off thermostat with manual temperature control.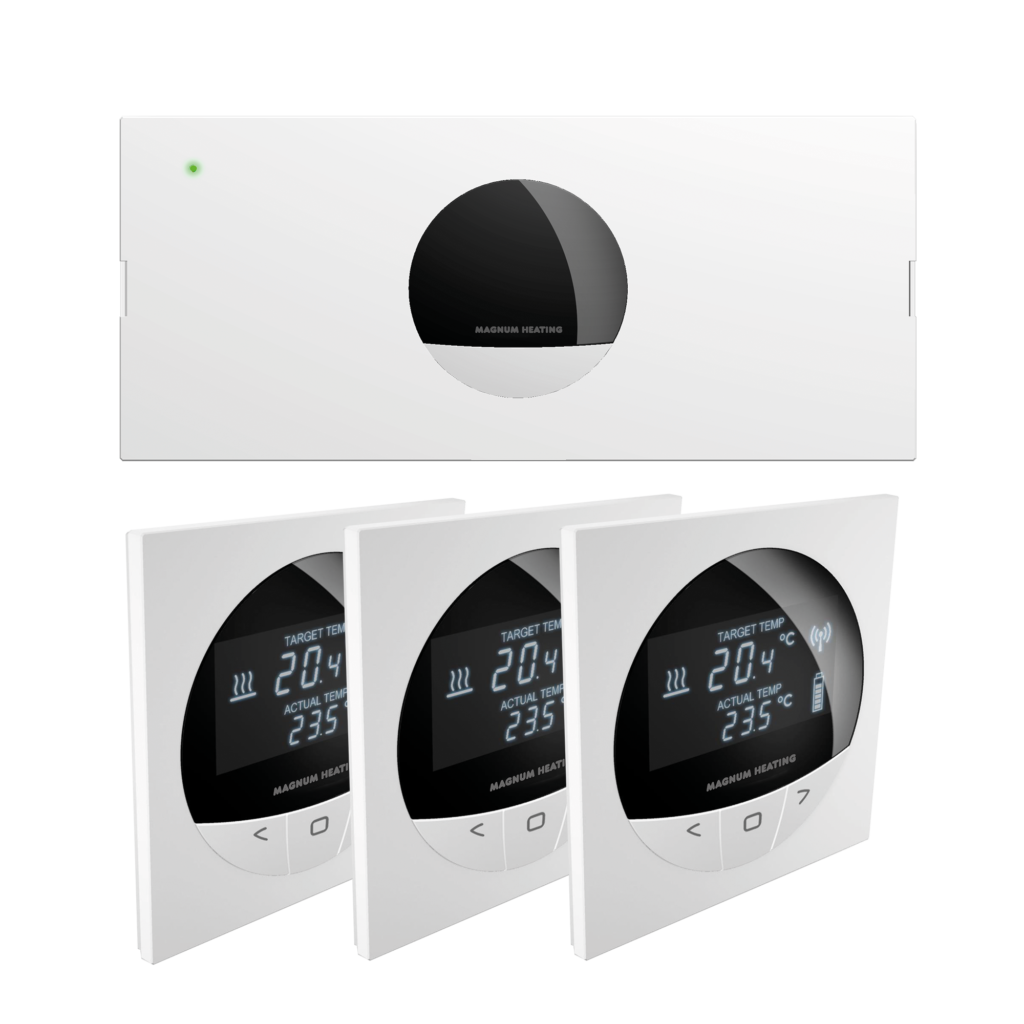 MAGNUM Remote Zone Control (Wireless)
Wireless zone control system with WiFi.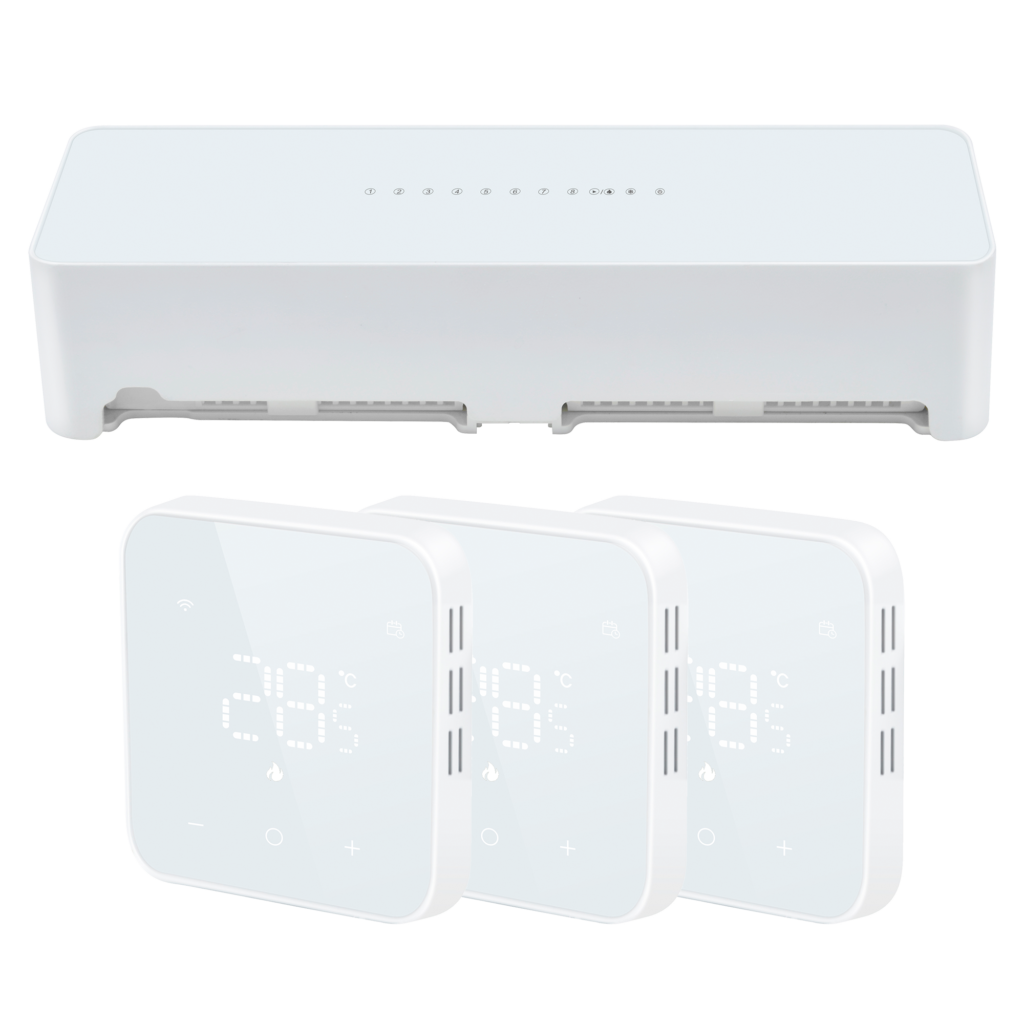 MAGNUM H64
(Wired) Q2-2022
Wired zone control system with WiFi functionality.