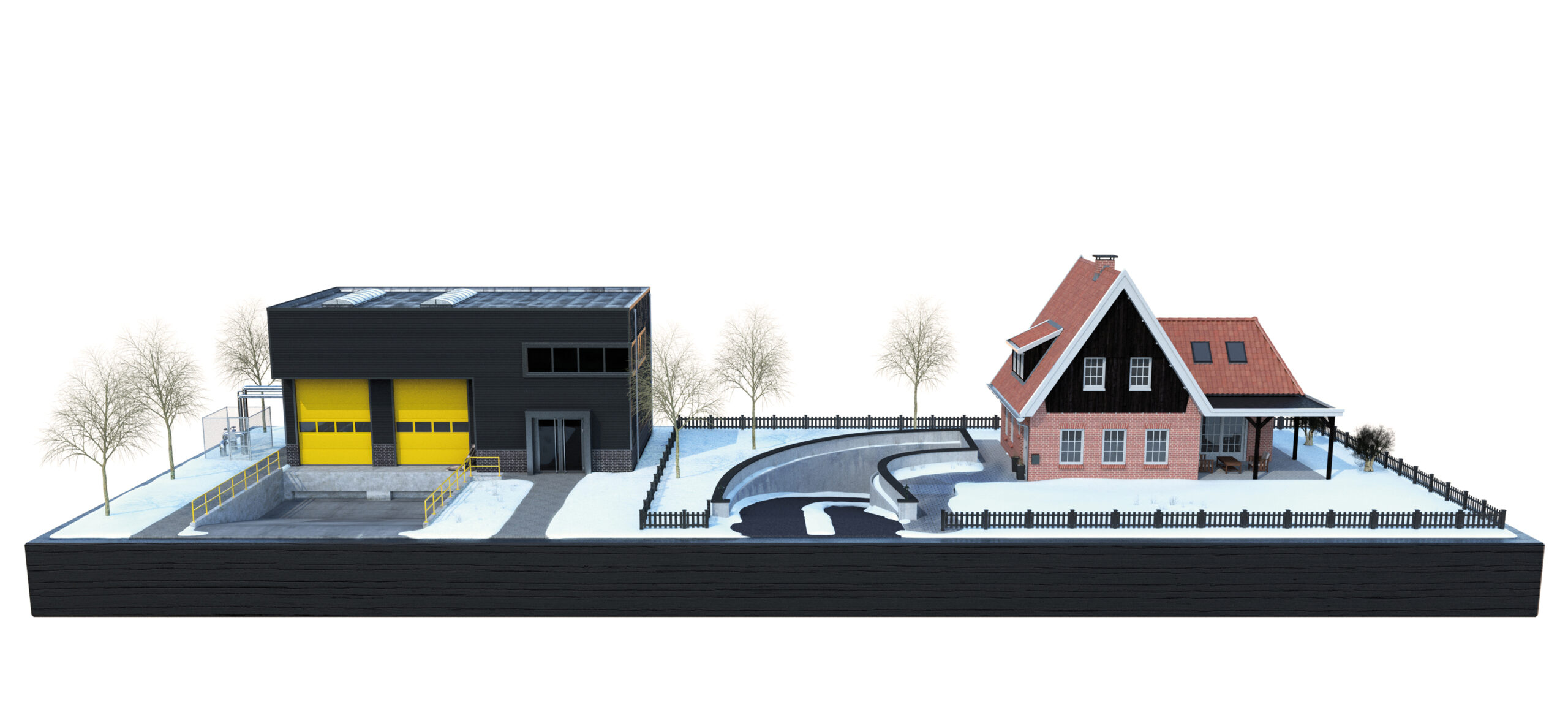 Safety first.
Without
compromise.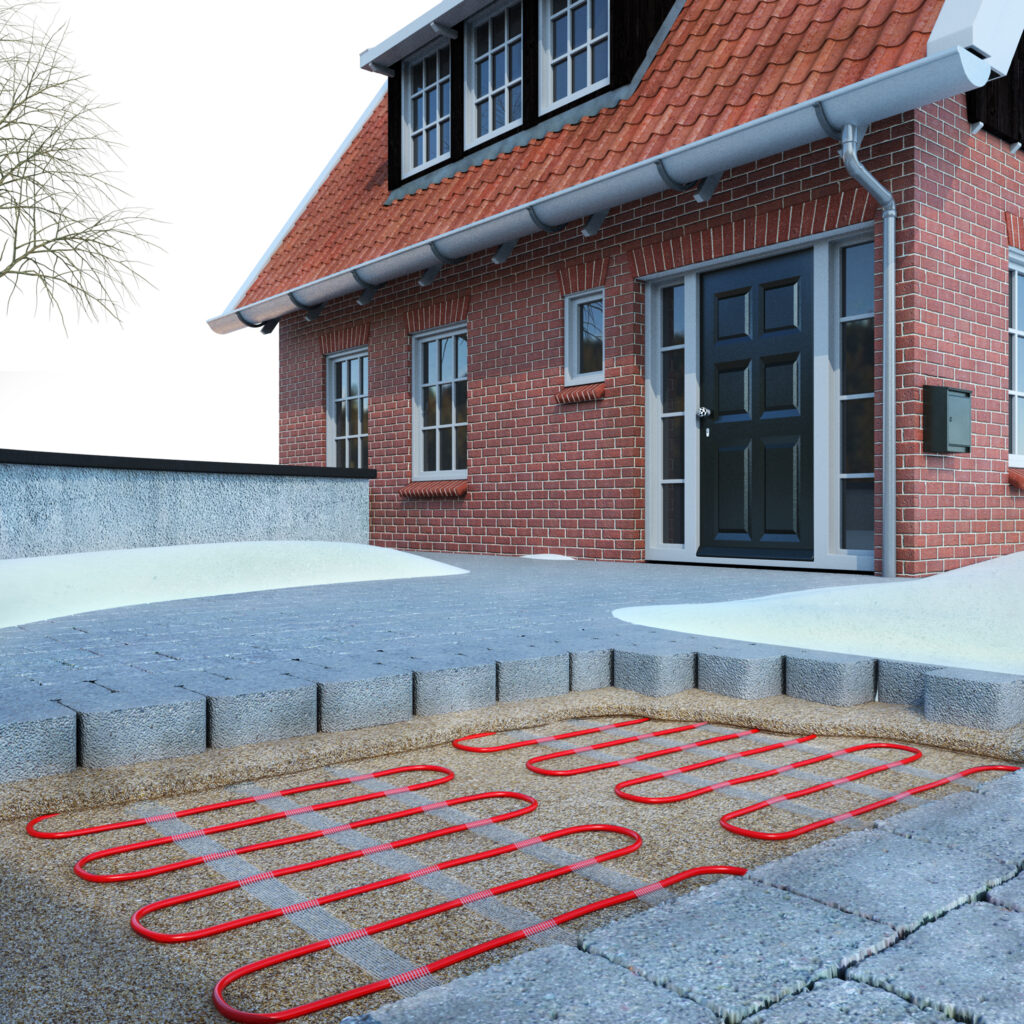 Safety, prevention and continuity are the key words that justify an investment in the installation of a frost protection system.

Especially for driveways at an angle of inclination of distribution centres, car parks, hospitals, fire stations, office buildings etc. The MAGNUM Outdoor range offers you safety and reliability at minimum investment, consumption and maintenance costs.
The MAGNUM Trace range offers total solutions for keeping (water) pipes, gutters and drains frost-free. A ready-to-plug frost-free ribbon with built-in thermostat is also available.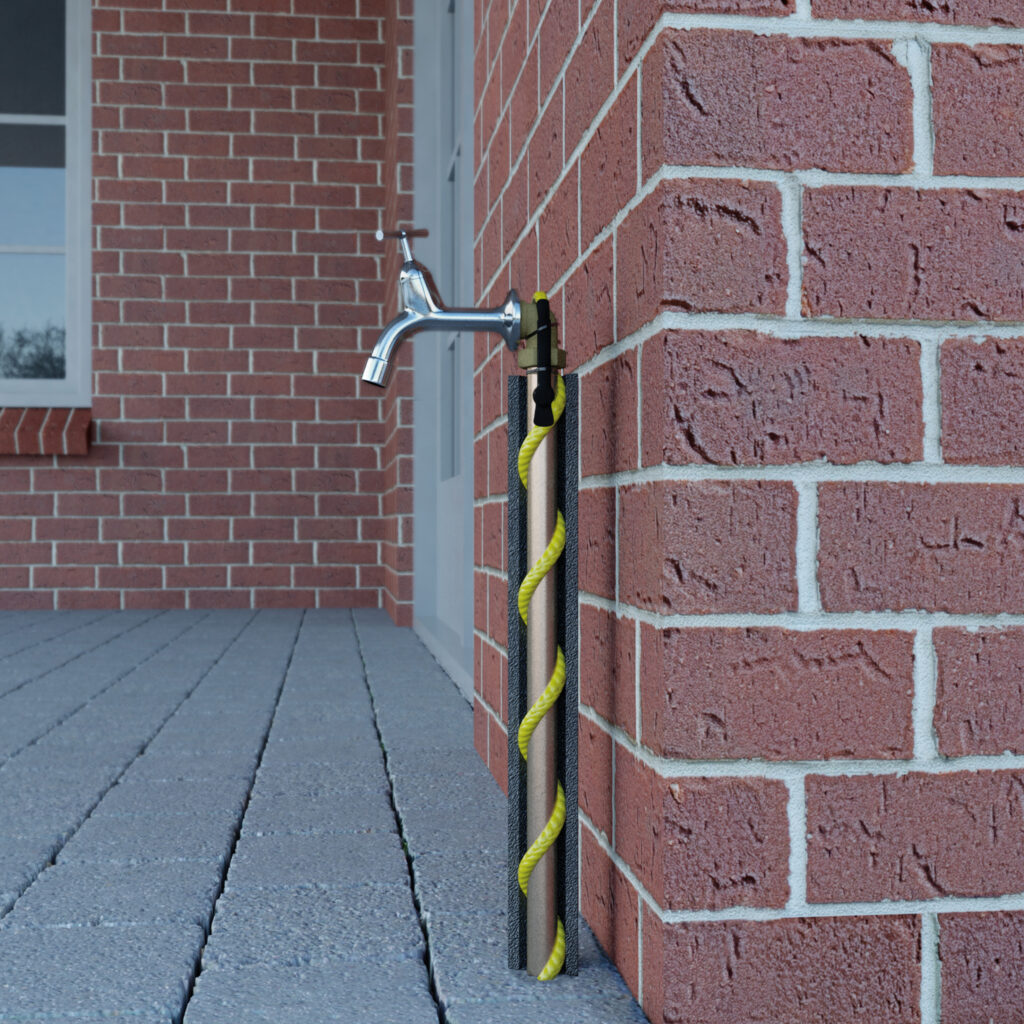 Driveway heating
The sophisticated concept of heating cables, sensors and thermostats ensures an adequate reaction to all winter conditions. With the MAGNUM Outdoor system, you are assured of a safe entrance at all times!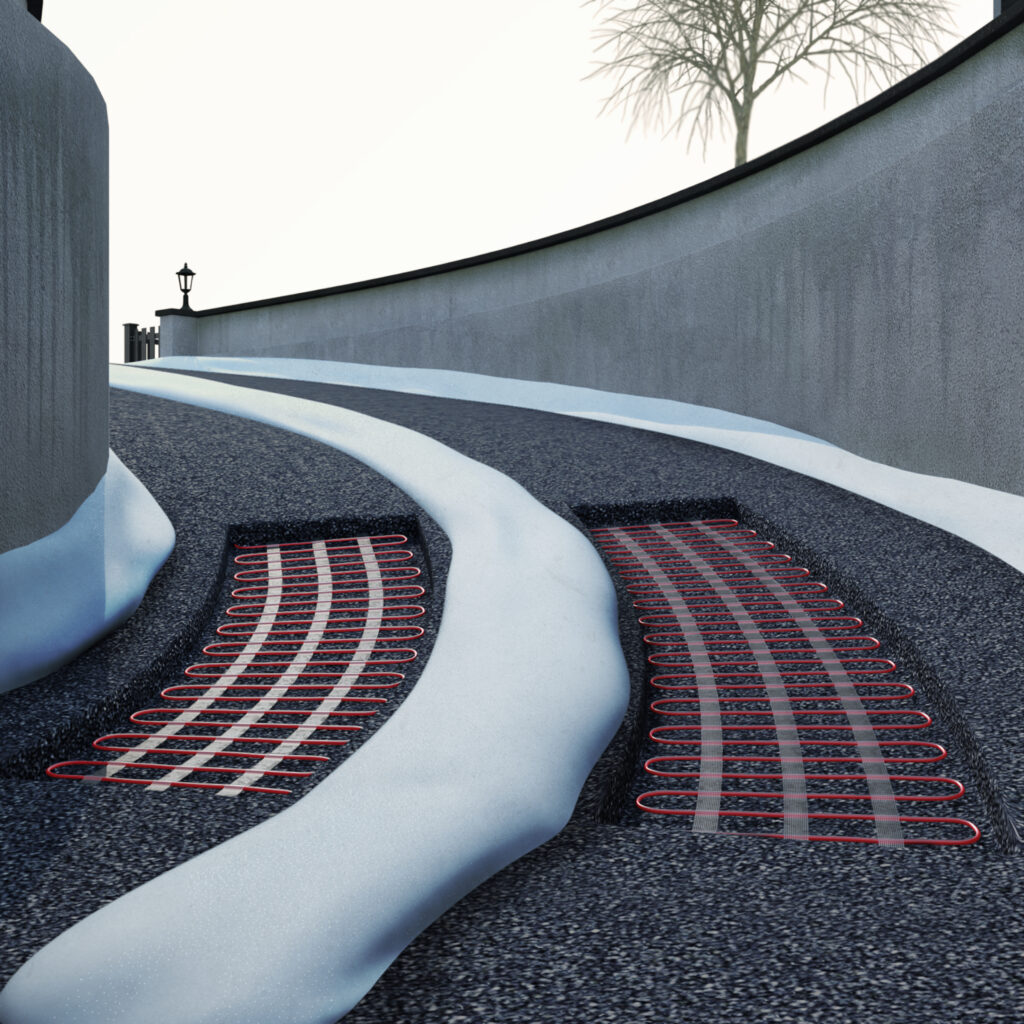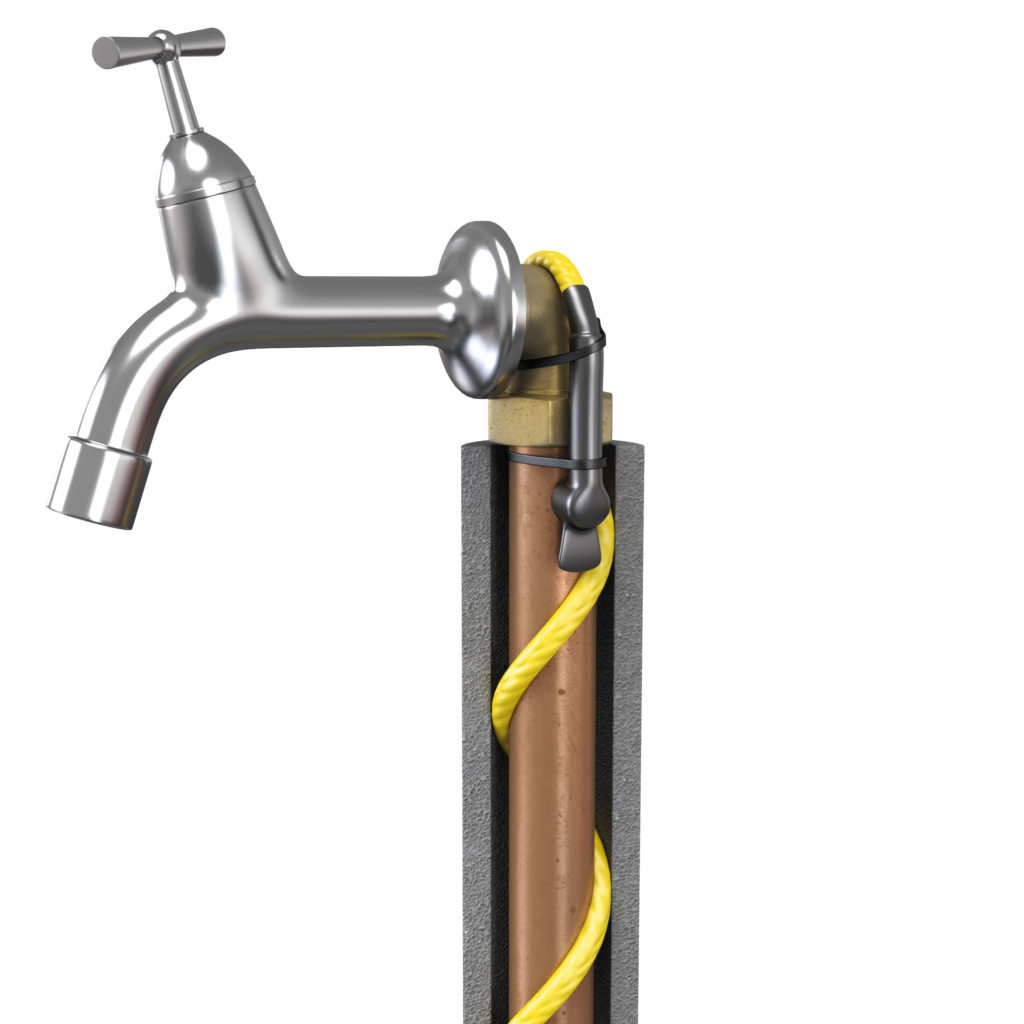 Frost-free ribbon
To prevent damage to water pipes and taps by freezing, they are often shut off in winter so that they cannot be used. This can be easily prevented by installing a frost-free ribbon along the water pipe.
MAGNUM Ideal frost-free ribbon is ready to plug in and equipped with temperature control by means of a bi-metal thermostat. The ribbon switches on automatically when the pipe temperature is lower than +5°C and switches off at +13°C.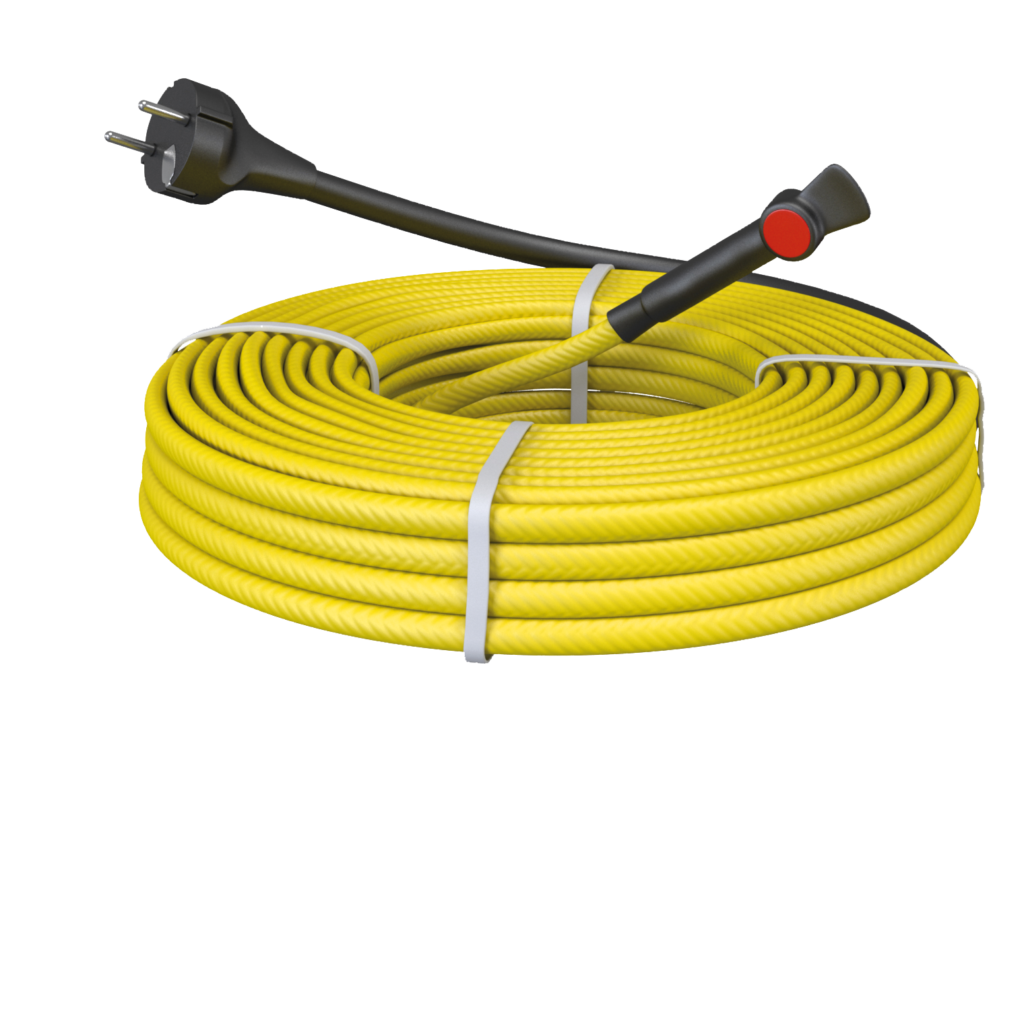 Tracing
MAGNUM Tracing cables have parallel circuits. This means that you can cut the cable at any point without interrupting the circuit. Thanks to this parallel circuit, these cables are very easy to install. They can be installed linearly, spirally or overlapped.
You can find all product information about MAGNUM Tracing in our Technical Product Catalogue from page 104.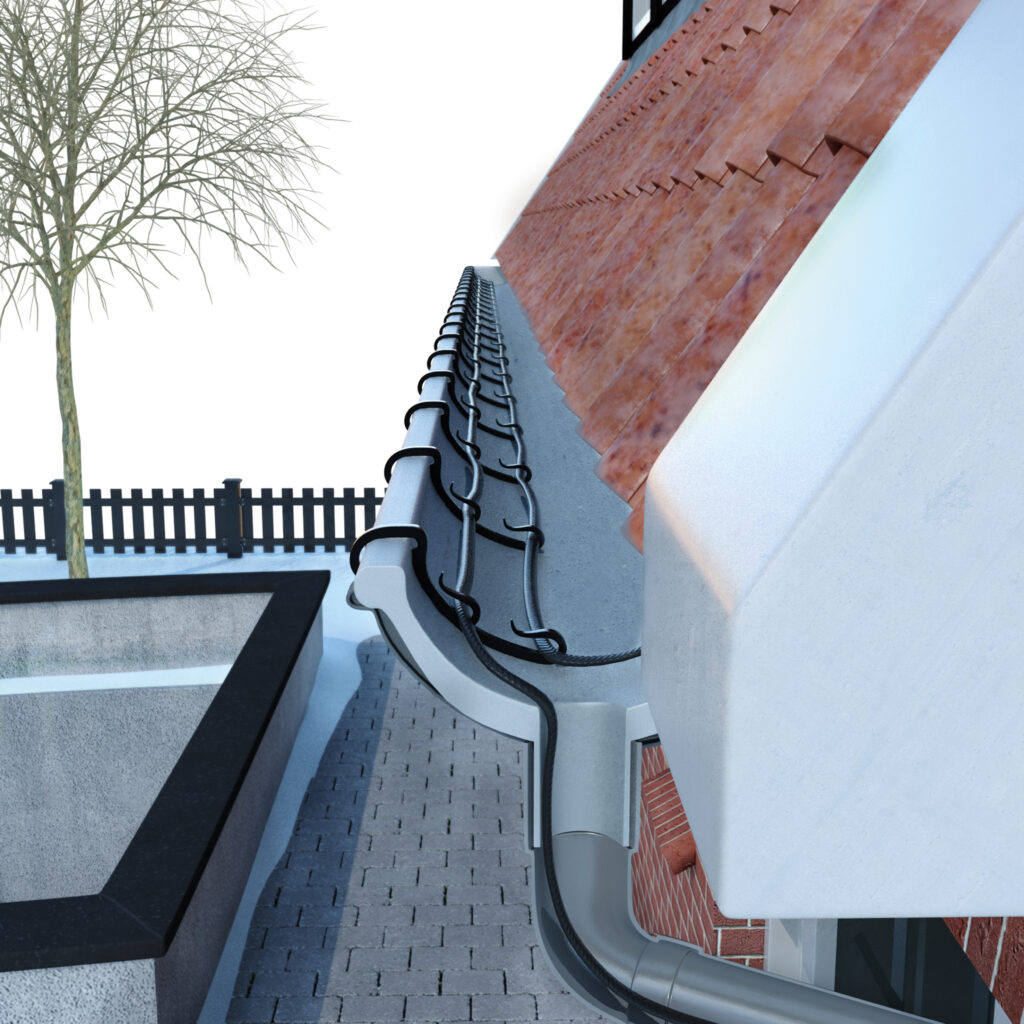 MAGNUM Trace systems can be used on:
Cold and hot water pipes
Gutters
Rain pipes
Drains
Sprinkler systems
Process pipes (food industry)