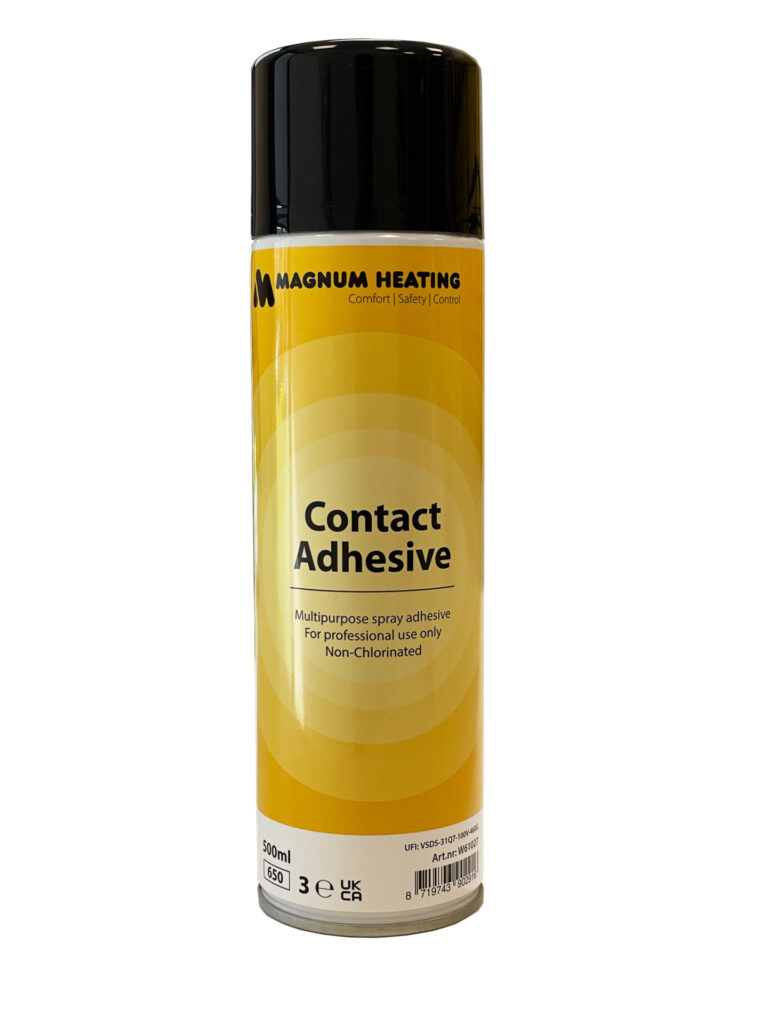 This contact adhesive was specially developed to bond various MAGNUM laying systems to flat, dry, dust- and grease-free dimensionally stable subfloors such as, for example, sand cement and concrete. Apply the contact adhesive from the spray can effervescently at various points. The adhesive cross-links around the fixing point and thus bonds the Plastic or EPS systems to the substrate. The average drying time is 45-60 minutes. 1 aerosol can is enough for approximately 5m2.
Instructions for use
The processing temperature is at least 15°C. The surfaces to be bonded should be dry, clean, grease- and dust-free.
Spray an even layer of glue onto both surfaces, making sure it is applied evenly all the way to the edges.
The adhesive is dry after about 1-2 min. Roll or press the materials firmly. Correcting is no longer possible.
Cleaning: adhesive residues can be removed with a suitable cleaner.
| | | |
| --- | --- | --- |
| Art.no. | Content | Description |
| W61027 | 500 ml | MAGNUM Contactlijm |